Thanksgiving is just a couple days away and before long Christmas music will be playing non-stop on every single radio station. Finding the perfect gift becomes the number one priority on many peoples minds. Personalized and unique gifts are usually well received and I would like to give you another cheap option of giving that perfect gift.
I have been working on setting up a small shop on this site, but in the mean time I would still like to give you the opportunity to purchase something from me that I can print on my personal 3D printer for a fraction of the cost of buying if from Shapeways.

Right now I can offer lithophanes and cookie cutters. It is also possible to print pretty much anything from my IMVU catalog and even turn it into a ornament, but the prices would very. You must also remember that I can only do single color prints. Currently I have red, orange, yellow, green, blue, purple, white, black, and grey. Lithophanes and cookie cutters would be printed in white, but other items can be printed in any color.
Lithophanes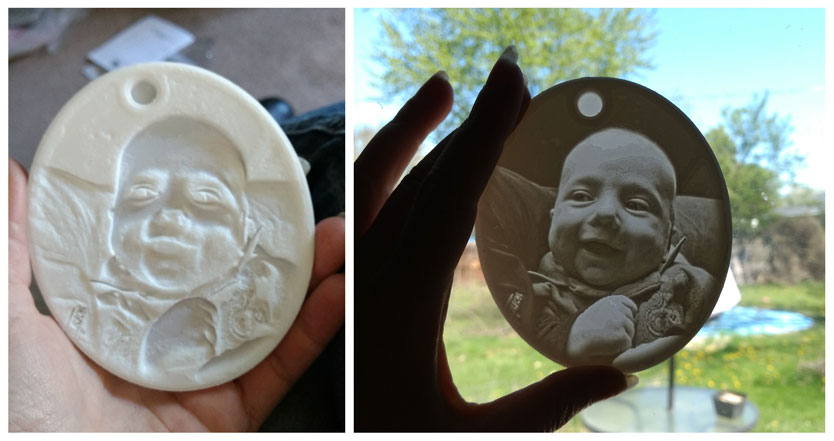 Backlit, they look just like photographs. Front lit, they just look creepy. They can be hung on a Christmas tree with a light behind them, or hung in the window. They can even be hung over a lampshade so the picture becomes apparent every time the light comes on. They can be made in any shape and a crisp photo is needed for the best results. They can also be made in any size up to 5 inches, but again, smaller ones need a less busy photo for the best results. The standard size I have been making them in is an oval shape that is 4.5 x 4 inches. Here is an example of other shapes they can be made it.

Cookie Cutters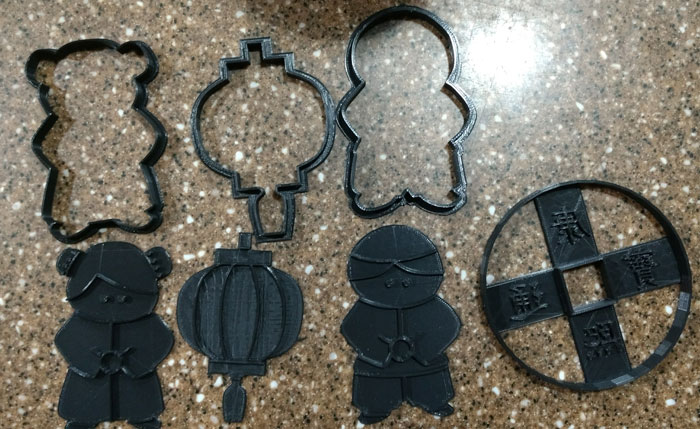 Cookie cutters are pretty simple, all you have to do is send me an image of what you want the cookie cutter to look like and I will trace it to make the outline of the cutter. If you also want an insert, like shown above, a simpler image works best. Remember if there are sharp corners on your cutter, they will be harder to pull out of the dough so make sure you have flour on the cutter. In case you were wondering, the cutters are made of PLA, a biodegradable animal based plastic, so it is food safe.
IMVU Products
I am also taking requests for IMVU, I realize my Christmas selection is a bit limited, so I would like to get some more stuff out there that people would like to have. Here are a few of my more popular Christmas products.
Pricing
Here is an (average) list of what the pricing looks like for the 3D prints. Obviously unique situations call for unique pricing, but we can discuss it if you have a specific idea.
4x4 Lithophanes: $10
2x2 Lithophanes: $5
3x3 Cookie cutters: $2
with insert: $5
5x5 Cookie cutters: $3
with insert: $6
If you are interesting in having anything 3D printed, feel free to contact me. I take PayPal or cash if you live nearby.